Gift ideas for Valentine's Day
• Chocolates and flowers
A classic, but a good gift! You can never go wrong with the classic combination of chocolates and flowers. Take it a step further and choose artisan chocolates and flowers to last forever.

• Experiences
Think dinner at a revolving restaurant, a date at the spa, bungee jumping, a Valentine's brunch, painting and sipping. Find something your loved one would really love to do or has wanted to do for a long time and make it a surprise gift!

• Travel
Whether it's to a local attraction, a neighboring city, or another country! Either way, a trip is always a special and welcome gift.

• Vacations
Who doesn't love lounging by the pool or waking up in a comfortable bed?

• Tech and Gadgets
This gift is for all the tech junkies. Show them you like them by gifting them the latest wireless charger, wireless smartwatch speaker or tablet.

• Fashion and Clothing
Calling all fashionistas. Get their favorite fashion brands and clothing stores to melt their hearts.

• Jewelry
What screams "I love you" better than some jewelry? Whether it's a necklace, chain, watch, bracelet or ring, your loved one will appreciate the gesture.

• Homemade gifts
A home-cooked meal, breakfast in bed, an arts and crafts gift, a sweet poem. Nothing says you love someone like a labor of love.

• Gift Certificates/Cards
Even better is to give your loved ones a gift card/coupon. This way they can redeem the gift card for a product or service they actually prefer.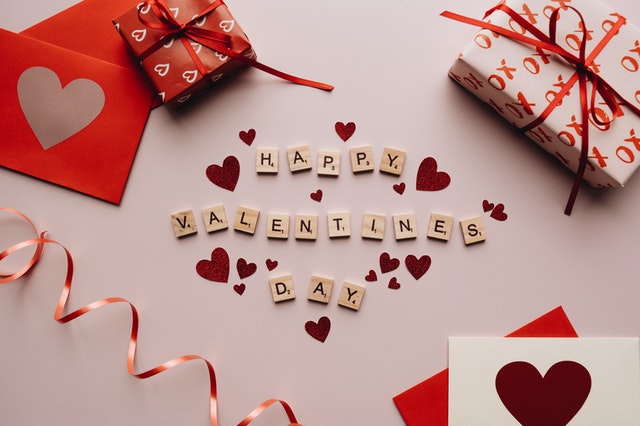 Guide to finding the right gift for Valentine's Day
• Know your recipient
Reading thousands of guidebooks or spending time in the best-seller section may not be as effective if you don't know your recipient. Knowing the recipient seems like a vague and difficult task, but knowing means doing some interpersonal research and remembering the little details that would likely make the recipient happy.
• Stay Meaningful
Meaningful gifts don't have to be expensive. They can be handmade or even custom made. The thought behind the gift is the most important thing. Have you really figured out how you feel about the loved one? Finding creative ways to express your love can be the most important gift you can ever give.
Don't settle for buying a brand name product that has no meaning to your loved one. He or she may want a brand new flat screen TV, but would rather go camping with you than own the latest electronic gadget.
When looking for the perfect gift, think not only about the what, but also the how and why.
• Think about the experience, not the price tag
You shouldn't put a price tag on a gift. That's an old adage that some take to mean that you should spend a ton of money or spare no expense on a loved one. But that doesn't necessarily mean what it means. It could just as easily mean that you don't spend much on the gift, but instead create an experience they will never forget.
If you really want to make your Valentine's Day gift memorable and perfect, try not to just buy a gift. Make the whole thing an experience. Sure, many people go out for a romantic dinner and a movie for their date. But you could just as easily buy a pre-cooked dinner, drive to your local reservoir/park and spend a romantic evening under the stars while watching your favorite movie on your smart device or tablet.
• The proof is in the details!
It's very important to think about the details. When you are planning an experience, you should research what it will take to make it happen. Remember that your loved one may be working, and you will need to coordinate schedules with their work.
If you are going to travel, consider how much time it would take to get there. Perhaps there is a place nearby that is just as convenient, and you can spend more time together.
The details of an experience can include putting a rose on his pillow before you leave so he can find it when you get back from your date, or remembering his favorite restaurant. These little details matter when you want to give the perfect gift.
• Buy online
Online shopping is simply the best way to find the perfect gift! You can use a search engine to search descriptive keywords about your Valentine, and it will bring up websites that are tailored to your loved one's exact desires. This way, you can find the perfect gift and save your wallet at the same time.
Plus, shopping online is safe and secure. You can use a variety of payment options that allow you to afford the gift.
Plus, when you buy online, there are also good terms for refunds. You don't want to find that you bought the wrong gift and then can't return it (this can only happen if you had the gift specially engraved). Returns are usually not available for these types of items).
Also, if you are looking for the perfect piece of jewelry, online jewelry stores are very affordable and offer a wide selection of gifts for your loved ones. It's a great way to find the perfect gift and doesn't require a lot of effort!